Press Release 25 March 2021
Press Release 25 March 2021
Economical video security technology for industry, stadiums, and other sectors
Securika Moscow 2021: Dallmeier to present new "Panomera®" cameras and "HEMISPHERE®" software platform
Download Press Release and Illustrations here
Regensburg, 25 March 2021 – Dallmeier electronic, one of the world's leading manufacturers of video security technology, will present its portfolio of new products and customer solutions at the Russian security trade fair "Securika Moscow" (Moscow, Crocus Expo, Pavilion 2) from 13 to 16 April 2021.

Optimal overview delivered by unique camera technology
Dallmeier offers innovative video security solutions to its customers in an enormous range of industries. With the patented "Panomera®" multifocal sensor technology operators have the capability to capture large spatial relationships comprehensively and to zoom in on suspicious incidents while the system continues recording the entire scene. Thus, Panomera® allows optimal overview and high-resolution detail zooms even after the fact. The great advantage is that the customer can define the minimum resolution density (DIN EN 62676-4) required for this individually as early as the planning stage. Consequently, stadium operators for example benefit from the fact that recordings of offences are incontestably usable in court. Apart from the outstanding cost effectiveness of the solution, this was one of the crucial reasons why nine out of twelve host stadiums for the 2018 FIFA World Cup in Russia decided for the patented Panomera® technology. Besides this application, airport operators and logistics companies can rely on the unmatched image quality when investigating questions of liability, for example. At the same time, this minimum resolution density also serves as the basis for video analysis applications now and in the future.

Lower infrastructure cost and AI-based video analysis
The Panomera® S-Series is particularly notable for its peerless capture of long distances. The Panomera® W-Series helps the operator to create a seamless 180° or 360° view of a scene. Customers are thus able to reduce the number of cameras and the associated infrastructure many times over. In combination with the installation of the latest generation of chips, which are already equipped with integrated neural networks, they enable intelligent AI-based video analyses for an enormous range of application areas. For example, they can be used to perform "crowd analyses" in high-traffic airport concourses, while on the perimeter AI-based object classification minimises the number of false alarms.

Award winning Mountera® mounting system
Besides its patented Panomera® technology, Dallmeier will also present its integrated Mountera® mounting system. Together with the Panomera® W-Series, the mounting system received the iF DESIGN AWARD in 2020. Constructors and installers, for example, can carry out the entire installation with just one Allen key size. The Mountera® "Quick Lock" system enables rapid, one-man assembly, and the same camera system can be used at different sites.

HEMISPHERE® ensures more control
With the open software platform HEMISPHERE® for Security and Business, customers can easily expand video systems with third-party installations such as fire alarm or access control systems. Sophisticated system components such as 2D- and 3D-maps including "Active Elements" guarantee efficient processing of relevant incidents and alarms. So, security managers have considerably more control over areas that are both large and heavily used.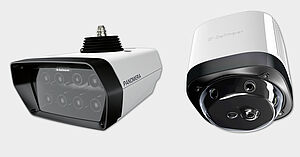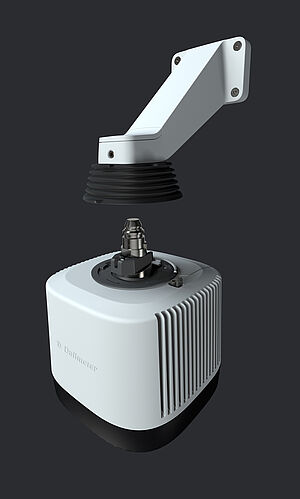 Dallmeier is the only manufacturer of video security technology that develops and manufactures all components in Germany. This includes the entire product range, from cameras to picture storage and transmission to intelligent video analysis and even individually adjusted management software. Quality made by Dallmeier, made in Germany!
Dallmeier has at its disposal more than 35 years of experience in transmission, recording as well as picture processing technology and is a leading pioneer of CCTV/IP solutions worldwide. This profound knowledge is used in the development of intelligent software and high-quality recorder and camera technologies enabling Dallmeier to not only offer stand-alone systems, but complete network solutions up to large-scale projects with perfectly integrated component. Right from the beginning the company always focused on own innovative developments and highest quality and reliability.
Over the years, Dallmeier has repeatedly given fresh impetus to the market with new developments and extraordinary innovations. The world's first DVR for example, which introduced digital recording to the entire CCTV industry more than 25 years ago, came from Dallmeier. The introduction of the patented multifocal sensor system Panomera® has had a similarly ground-breaking effect, ushering in a new era for the industry. This unique camera technology is revolutionising the market and opening up completely new possibilities for securing assets, optimising business operations and ensuring public safety. This and the extensive experience in the CCTV and IP field have led to a top position in the international market for digital video surveillance systems.