Casino Whitepaper Series
Best Practice for:
CEOs • Gaming Manager • Surveillance Manager
IT Manager • Marketing Manager
Why Should You Download?
The Whitepapers offer you:
Expert knowledge from 20+ years of experience in the casino industry
The latest trends in video technology for real "next-generation" casino surveillance
Best practices for table analytics, table surveillance, and gaming floor monitoring

"Thanks to the Dallmeier Panomera® W8 camera, we need considerably fewer camera systems on the gaming floor. Each camera offers a unique, dewarped 360° overview. In the overview, an unlimited number of detailed views can be opened with a mouse click. This helps us massively improve our response times, and track incidents and persons of interest more efficiently and reliably."

Hendrik Strauss, Resort Security/Surveillance Manager, Sun City Casino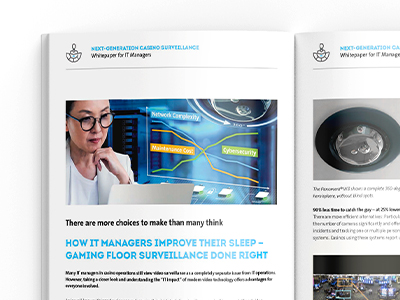 Whitepaper for Surveillance Managers:
"Gaming Floor PTZ is old-school. 360° cameras – done right – do a much better job."
Whitepaper for IT Managers NEW
"How IT Managers improve their sleep – gaming floor surveillance done right."
📥 Download the Whitepapers and we will inform you about upcoming editions!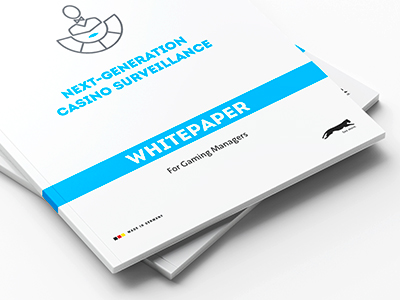 Whitepaper for Gaming Managers

Whitepaper for Marketing Managers

Whitepaper for CEOs