Solutions for Casino
The Royal Flush for your Casino.
Dallmeier has planned and realised the biggest real-time IP systems in casinos worldwide. Dallmeier Smart Casino Solutions combine the leading Panomera® Mulitfocal-Sensor technology with recording and software modules to increase overall casino efficiency in a wide variety of applications - from gaming to surveillance to marketing optimisation and more.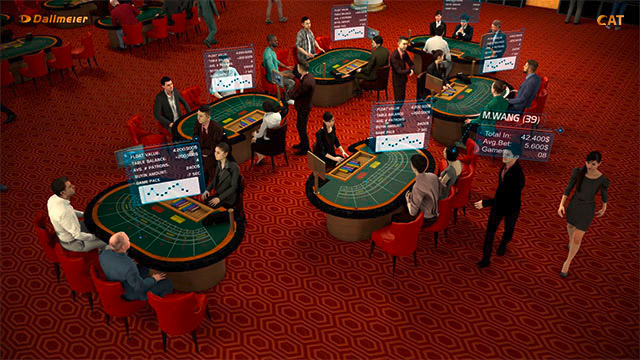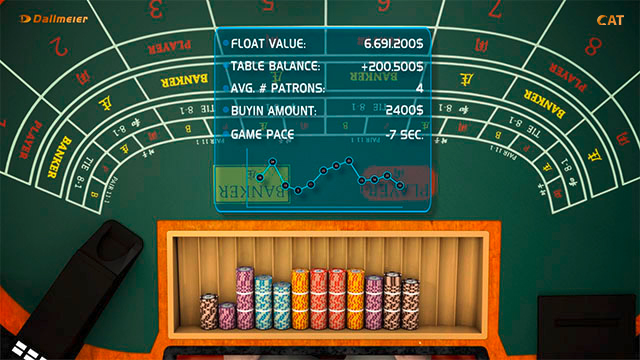 Next-Generation Casino Surveillance
Get Your Whitepapers Today!
Visit our landingpage to get Whitepapers, videos and much more for
Surveillance Managers
IT Managers
Gaming

Pit Managers and floor managers can increase operational efficiency and profitability of the entire gaming floor with Casino Automation Technology (CAT). CAT monitors and automates tables games (e.g. Blackjack, Baccarat), automating a wide variety of manual tasks, significantly increasing dealer efficiency and table gaming profitability.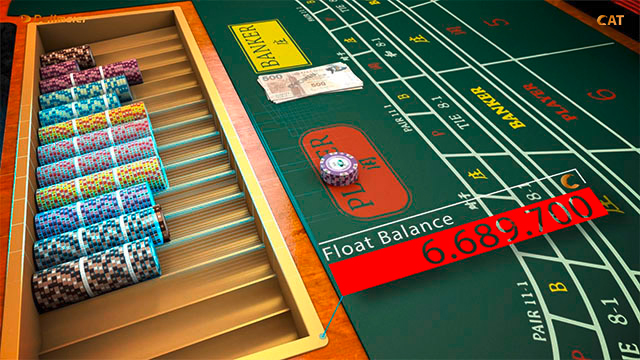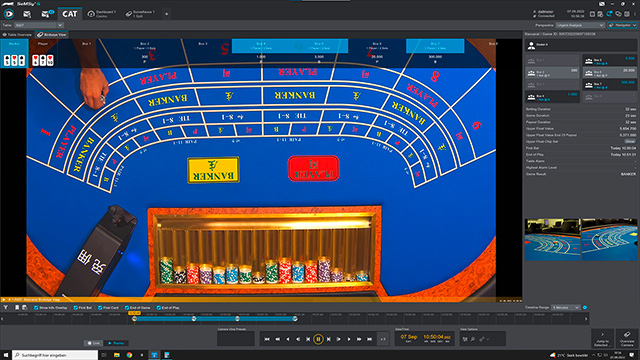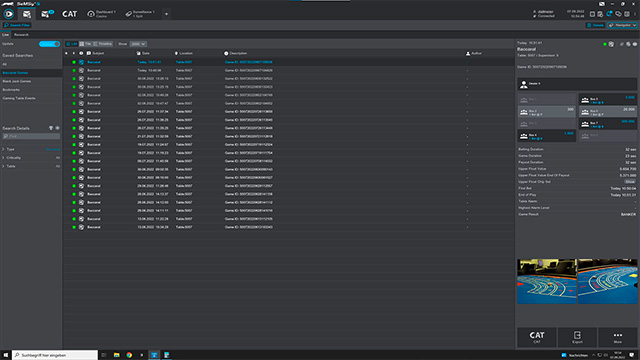 Ultra-high accuracy system, chip/card recognition, bet value/position, hands per hour, probability calculations, etc
Increased game pace, high-accuracy player rating
Use of standard IP cameras and AI
Integration of RFID-technology to further improve accuracy
Surveillance / Security
From "insurance" to business driver.
In casinos, large areas have to be monitored to protect guests, employees and inventory. With the Panomera® W 360°, the latest model of Dallmeier's patented multifocal-sensor technology, casinos can cover much larger areas with less cameras and the same number of operators. Panomera® permanently deliver a complete recording of the entire scene with a defined minimum resolution density, even over very large surveillance areas. At the same time, Panomera® is also capable of zooming in on any detail of the entire scene in high resolution – both live and in the recording.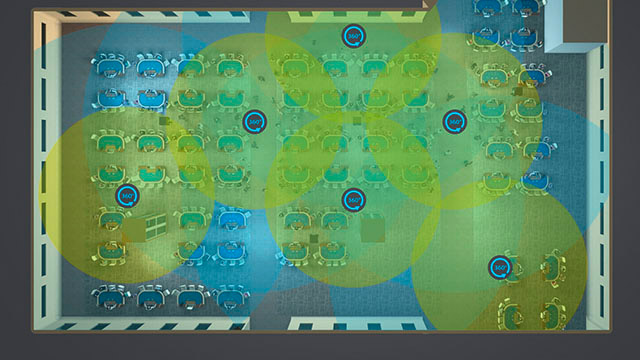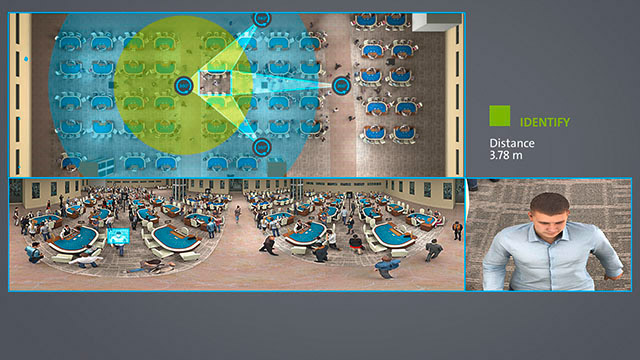 Work load relief for operators, supervisors and investigators
Protection against cheating, theft, dealer errors etc.
Cover much larger areas with the same number of operators with Panomera® W 360° cameras
With Panomera®: zoom like a PTZ camera but without losing the overall picture both in live and recording
Major savings in video infrastructure, lower total cost of ownership (TCO)
Marketing
Business intelligence for intelligent businesses
By intelligently combining video technology applications (e.g. people counting) with AI-based technologies and other analysis techniques, casinos can get access to a formerly hidden treasure of data. Gathering, analysing and understanding those data help plan their marketing activities based on demographics, behaviour and preferences of their visitors. For example, knowing what games to play on what time of the day / in which area of the floor not only improves floor utilization and revenue but also leads to a better customer experience and retention.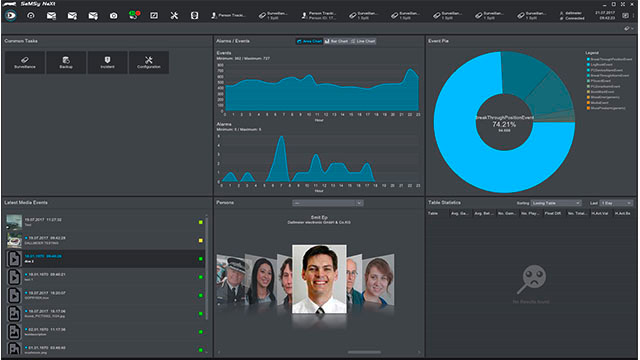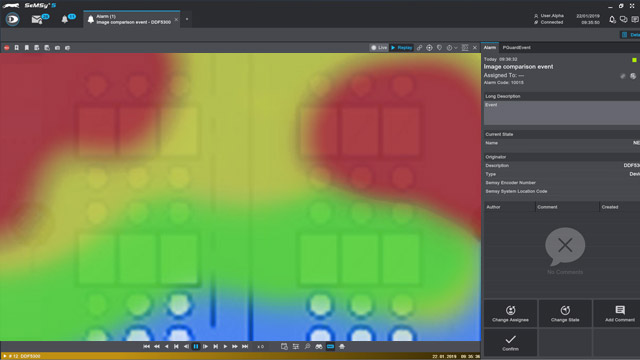 Analysts and pit managers gain completely new insights to increase profitability
Know what games to play on which time and in which area
AI-based video analytics for people counting, heatmaps
Utilization vs. occupancy of the floor
Better customer experience and retention, loyalty programs
Hotel
Other important areas and departments in casinos, such as hotel, parking, food and services benefit from the "Smart Casino Solutions" platform as well. Video analysis applications like automatic number plate recognition (ANPR) and traffic flow monitoring enable streamlined processes and a much better customer experience in these areas.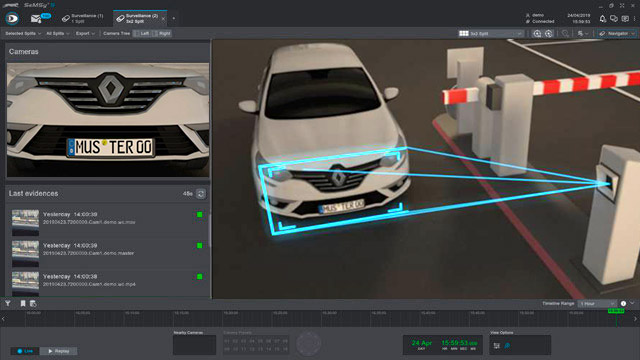 Business analysts and security can improve safety, processes and customer experience
Improved parking, traffic management, outdoor area handling
Number plate recognition (ANPR) in parking checks with blacklisted cars
Traffic flow monitoring
Food & Beverages, Retail
In the retail and food & beverages sector in particular, there is great potential for optimisation through accurate data analysis: The portfolio of possibilities ranges from optimised personnel deployment and a precise understanding of peak times to better control of customer behaviour through precisely coordinated programmes and promotions.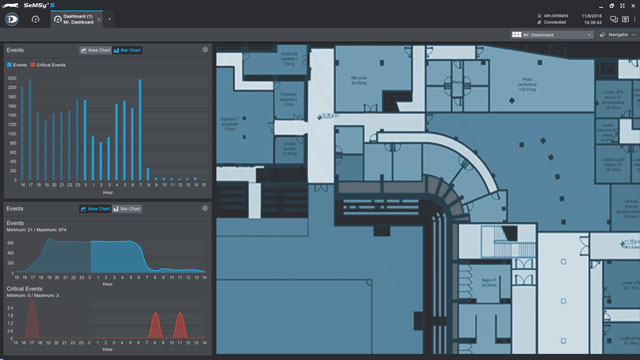 Operators, investigators and analysts can improve processes and customer experience
Profit optimisation through utilisation of video-generated "business intelligence"
AI-based video analytics for people counting/flow
Charge rents according to visitor traffic
Video systems as profit centres through "reselling" video data
Management System
The modular HEMISPHERE® software platform enables individually tailored solutions for a wide variety of casino management tasks. The core is the mature SeMSy® video management system (VMS), which was developed in the casino world and has been the "gold standard" for VMS in the casino environment for years.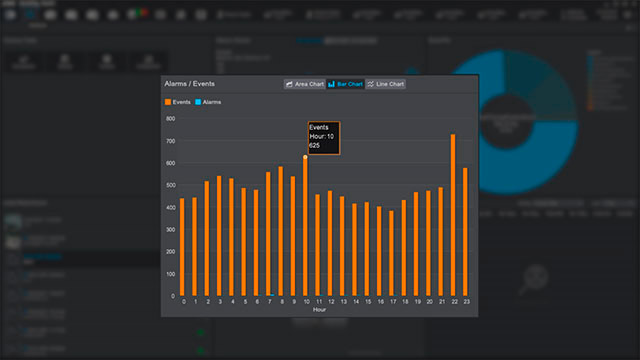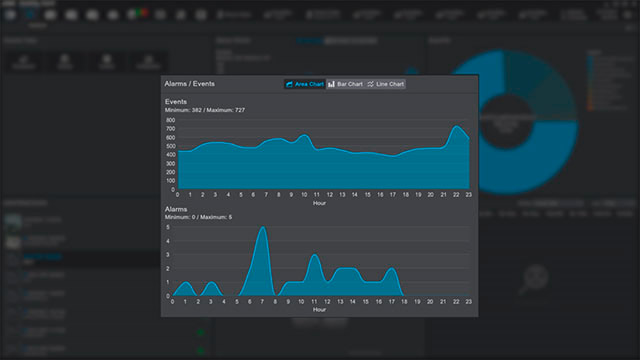 HEMISPHERE SeMSy® as a collaboration platform and "casino operating system"
Real-time intervention and collaboration
Most modern usability system in casino operations
Clear alarm and event management (SOPs)
Gaming interfaces: CMS, RFID, dealing shoes, slot machines, note counters, etc.
Surveillance/security interfaces: access control, intrusion, fire
Analyses and business statistics for the entire casino
Legacy path, integration and compatibility check of 3rd party components