The Panomera® S – Unlike all the others
The patented Panomera® technology combines several lenses and sensors with different focal lengths in one optical unit. Thus, Panomera® cameras with "Multifocal Sensor Technology" also capture rear and middle image areas with the same high resolution as scenes in the foreground. With unique advantages in video surveillance, video monitoring and video analysis.
The Panomera® S – a new dimension in video observation and video surveillance
Panomera® works like a virtual combination of any number of PTZ cameras and several megapixel cameras. This allows users to capture large areas or long distances with a fraction of the cameras that would otherwise be required - while maintaining the same image quality over the entire object space. This results in cost savings, increased efficiency and improved objective security - with benefits for everyone involved: from the planner and installer to the system operator, the security manager and the commercial decision-maker.
24 x
fewer camera systems
3.000 m2
per camera with video surveillance at > 250 px/m (Identify)
12.000 m2
per camera with video surveillance at > 125 px/m (Recognise)
The Panomera® S – video analysis grows up
Especially in video analysis, Panomera® shows its strengths: The image and thus the data quality can be planned exactly for the respective analysis requirements and is of exactly plannable minimum quality over the entire area. Users capture data over an extremely large area with a minimum amount of cameras. Panomera® thus enables the precise analysis of even extremely complex and large spatial context.
100 %
plannable data quality
51.000 m2
per camera with video analysis at > 62,5 px/m
Made in Germany – for many years to come
The Panomera® is developed and manufactured 100% at the Dallmeier site in Regensburg. Thus we have the complete supply and development chain in our hands and guarantee the highest standards in cybersecurity and data protection. Only high-quality components and materials are used. Together with the retrofittability of the systems and high energy efficiency, this ensures economical and sustainable operation - far beyond the typical life cycles.
Innovative functions in perfect form – modest but dynamic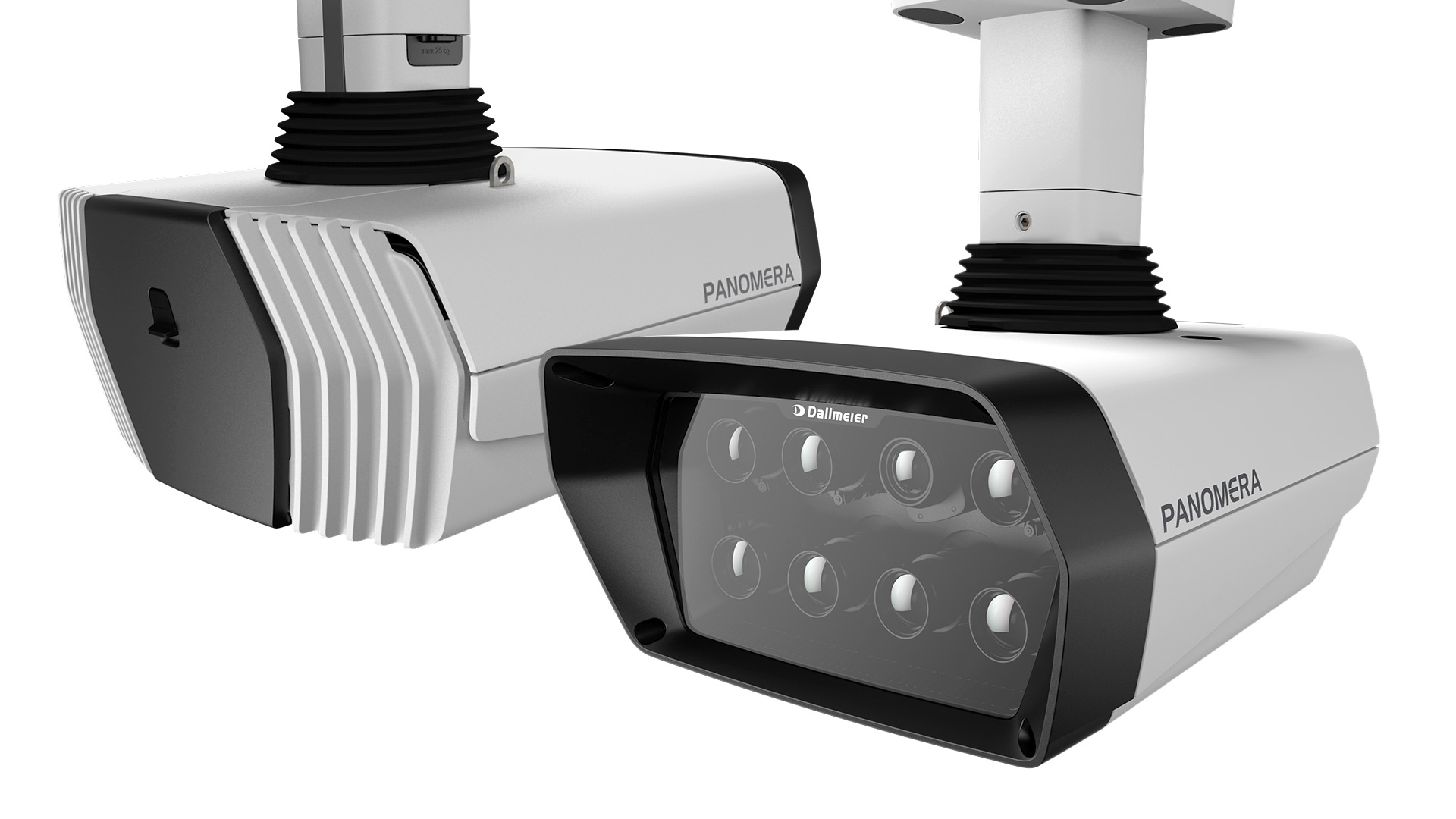 Multifocal sensor technology is the most intelligent use of a very valuable resource: Image resolution
Superior in analytics and video surveillance
Best overview, any number of "virtual PTZs", consistently high image quality
Up to 24 x fewer cameras, 90% less infrastructure
Optimised Video Analytics
Plannable and precise data quality for optimal analysis results
How does Panomera® S help your company?
With Panomera®, we achieve optimal control with minimal operator workload and low total cost of ownership due to fewer systems required.

Thorsten Wünschmann,
Head of Public Order Office, City of Hanau (Germany)
With Panomera® technology, distant objects can be captured with the same quality as those in the foreground. The extremely high resolution throughout the entire area and intuitive operation of the system led us to choose Dallmeier.

Giuseppe Musto,
Head of Innovation & Automation Development, GESAC, Naples International Airport
Overall, the Panomera® cameras enabled us to significantly increase our stadium security and greatly reduce the number of incidents.

Dave Lewis,
Head of Security and Stadium Safety, Everton FC