Solutions for Stadiums
Less Infrastructure. More safety.
Many of the world's largest stadiums rely on Dallmeier stadium solutions - from grandstand security to software-based support for emergency forces.
The patented Panomera® multifocal sensor technology requires only a fraction of the number of camera systems required within conventional solutions. This reduces the cost for planning, implementation, infrastructure and operations many times over and increases the efficiency of the operators.
The permanent coverage of large spatial areas with precisely definable minimum resolution density in all image areas ensures events are recorded and observed at all times.
In combination with the modules of the Dallmeier HEMISPHERE® software platform and Dallmeier recording systems, solutions are available to stadium operators that enable significantly simplified and more user-friendly operation of the systems - for satisfied fans and a safe stadium - at a significantly lower total cost of ownership (TCO).
Substantially lower total operating costs through fewer cameras and less infrastructure
Precisely plannable image quality for court usability and analytics
Fewer screens for maximum operator efficiency
Software platform for various management tasks and integration of thrid party systems
Many years' experience in stadium security - from third-tier football stadium to the World Cup
Solutions for all stadium areas - from grand stands to parking area
Stands
In the 3D model, all camera views are simulated exactly until the required minimum resolution is achieved and objects blocking the field of vision have been eliminated literally in every "last corner". The combination of different Panomera® models enables events to be viewed from several different viewpoints. Many modern video analysis techniques are also available.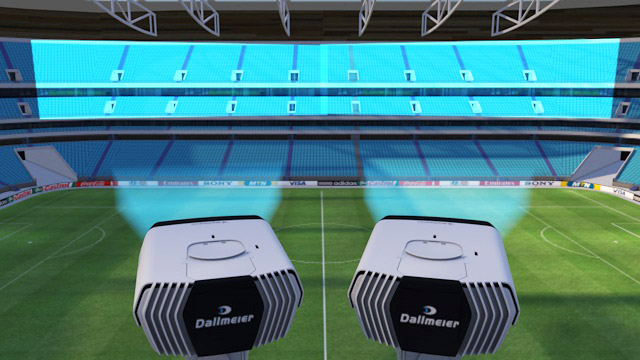 Panomera® permanently captures the entire scene and simultaneously allows high-resolution detail zooms by several users – live and in the recording
Successful intervention and usable evidence through plannable, high resolution over the entire area
Reduced fines and easier recovery of penalties for fan misconduct
Various video analysis functions, e.g. people counting
The HEMISPHERE SeMSy® solution suite combines several Panomera® views. Even the largest areas can be viewed without changing the camera views.
Entrance area
Dallmeier systems allow simple changes of perspective and guarantee an overview of the situation and general contexts with substantially less outlay for infrastructure than conventional solutions. Dallmeier also offers services for integrating face recognition systems, e.g., for "blacklist" procedures or forensic analyses.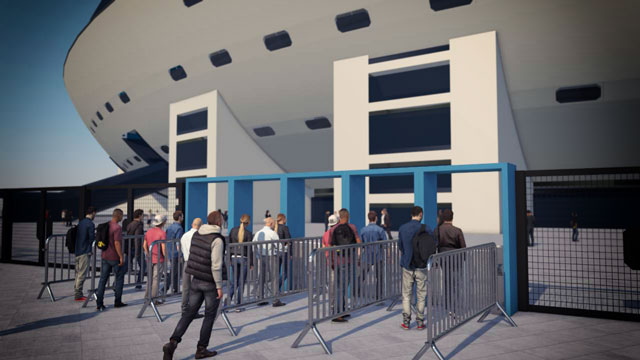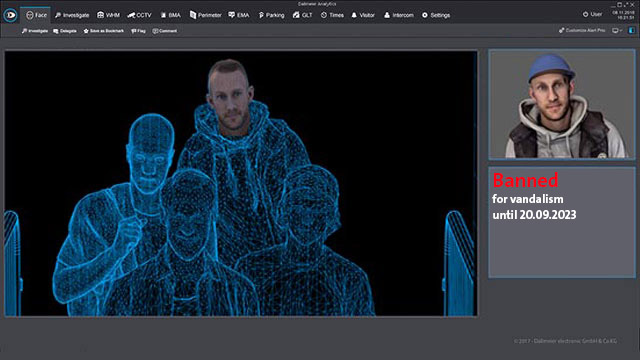 Control of personnel and visitor flows in the event of bottlenecks upon entry
Support of automated identification of "blacklisted" (subject to compliance with legal data privacy requirements)
Detection of "tricks" such as ticket swapping
Support of forensic evaluation (finding a person) in the video backup
Approaches
For safeguarding the approaches, effective situation awareness and the control of response personnel as well as traffic direction are again paramount.
The ability to define minimum resolutions ensures data quality for analytics and court-usability of backups for effective victim protection.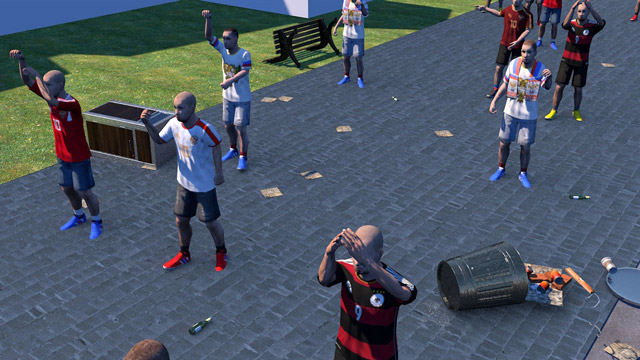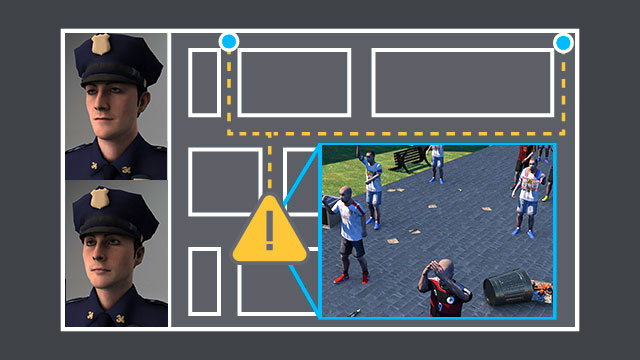 Reduction of offences and vandalism outside the stadium as well
Dispatching and direction of police and security staff through permanent tracking of visitor flows
Usable evidence for courts and the police; improved victim protection
Permanent coverage of large expanses with Panomera®
Improved traffic management for local public transport vehicles
Parking
For parking areas, the Panomera® systems offer optimum coverage of large expanses with minimum outlay for cameras and infrastructure. The minimum resolution required for reliable tracking of damage claims and offences is assured at all times.
Analysis techniques such as number plate recognition provide powerful tools for stadium operators to improve visitor service and save time.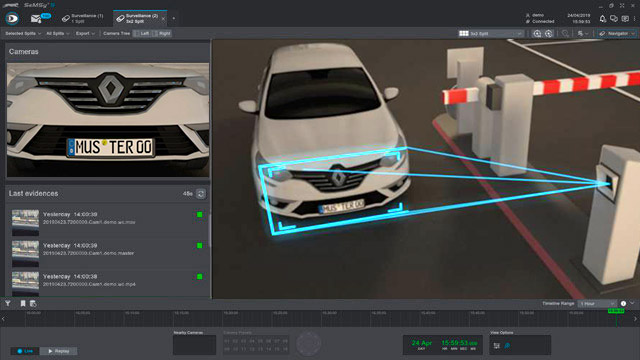 Increased security and protection from vandalism including claims management
Uninterrupted accompaniment of guest fans from the bus or public transport areas to the stadium
Improved utilisation management
Improved and new service offerings through automated license plate recognition and processing (ANPR)
Interior Surveillance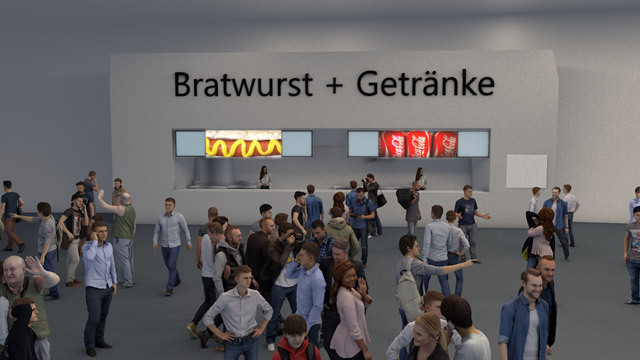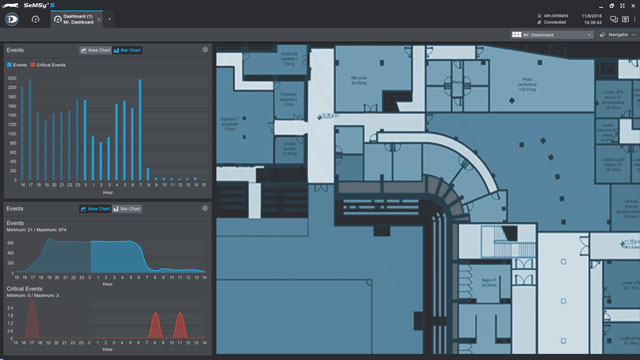 Surveillance of indoor paths, stands entrances, kiosks, fan shops, museums, etc.
Unsurpassed coverage with definable minimum resolution density in complex interior areas
Exceptional views and changes of perspective with a combination of Panomera® and Panomera® 180°/360° technologies
Dispatch Management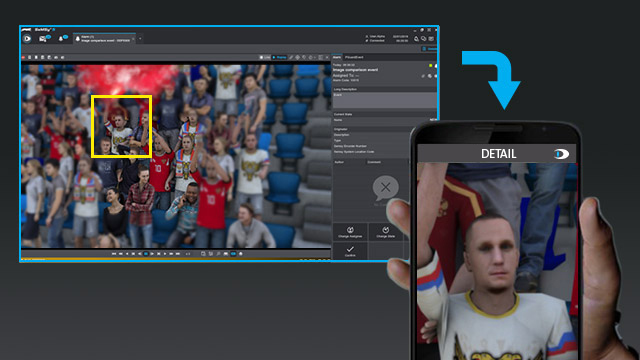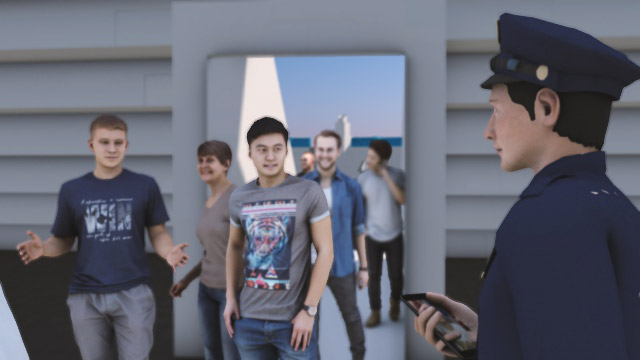 Comprehensive information on the entire stadium environment in real time
Guided and proven ergonomic operation for police and security forces, even under stress
Efficient management of response teams "in action" through support with real-time photos, videos and evidence gathering – including mobile devices
Centralised capture of all incident data (photos, videos, witness statements, documents, etc.) in a digital incident file and forwarding to related systems (police, legal, etc.)
Forensic enquiries using video analysis assistance systems: e.g., visual comparison with face images in critical scenes
Data management
Physical Security Information Management & Interfaces.
The modules of the HEMISPHERE® software platform can be combined to create partial or complete solutions for data management in the stadium up to comprehensive building and infrastructure management systems (PSIM).
The combination with the superior Panomera® video-technology opens up new ways of integrating a wide variety of video-generated data. Numerous standard interfaces to 3rd party systems as well as the option of customized interface programming complement the offering.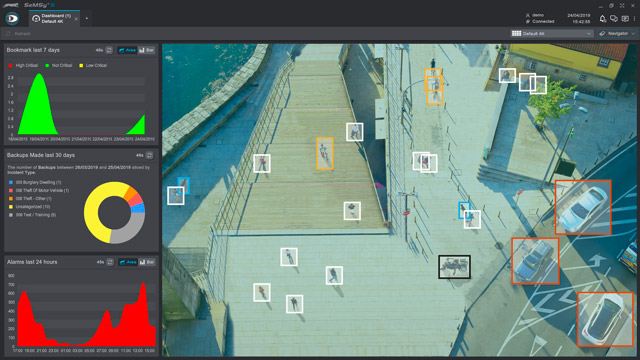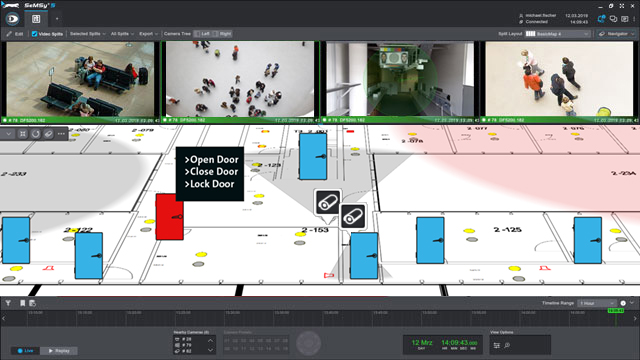 More economical workflows throughout the entire physical security and information ecosystem
Integration of third-party systems such as access control, intruder alarm system, fire alarm system, building services
Intelligent, automated building control
Simple visualisation with 3D map (incl. Active Objects)
Highest standards for data protection and data security/cybersecurity
Process Optimisation
Modern video information technology offers an enormous range of options to help stadium operators optimise their processes and cut costs. To this end, Dallmeier combines the innovative use of cameras as "Smart Optical Data Sensors" with extensive, modular analysis, evaluation and imaging software.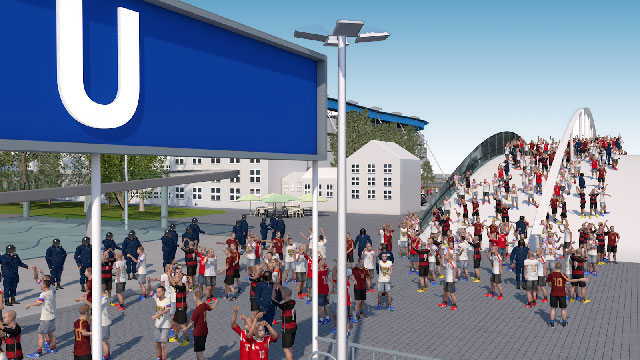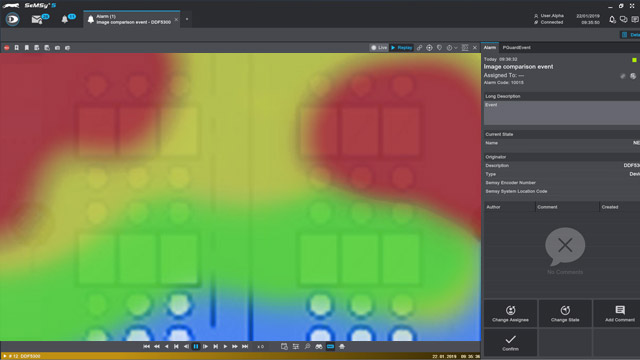 Profit maximization through use of video-generated "Business Intelligence (BI)"
Video systems as profit centres through supply of anonymised BI data, to catering businesses, conference or other service companies, for example
Improved processes, e.g., in the areas of parking, traffic management, catering waiting times etc. with heatmap, people counting for example
Combination of Panomera® with 3D sport analysis systems, e.g. for training analysis