Eight bar of pressure for clear vision.
Wet conditions, dust and spider webs cloud the view – of camera and operator.
Conventional solutions – especially windscreen wipers – are often prone to failure and lead to wear and tear of the components involved.
The nozzles of the Dallmeier "Air Blast" cleaning system, which are recessed into the front frame, match the Panomera® cameras perfectly and clean the windscreen without contact using a concentrated eight-bar blast of compressed air. This air blast comes from a separately installed compressor that can supply up to four Panomera® camera systems simultaneously.
The benefits at a glance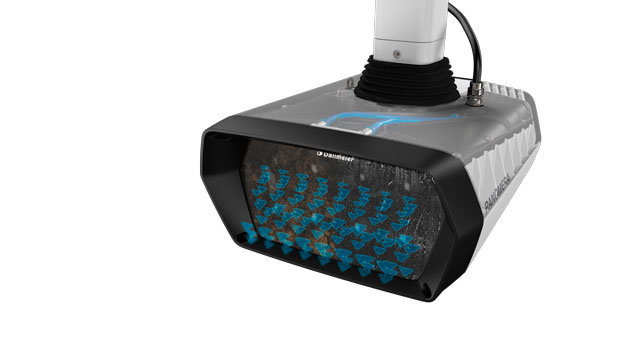 Continuous safety - even in rain or dust
Clear view and full situational control at all times
One system supplies up to four cameras
No cleaning effort or abrasion
Possibility to upgrade already installed Panomera® systems (from year of construction 2020)
Quality 100 % "Made in Germany