Press Release 17 March 2021
Dallmeier cameras with EIZO IP decoder solutions save cost and effort
Video surveillance without workstation is sufficient for many tasks
Download Press Release and Illustrations here
Regensburg, 17 March 2021 – Personnel often only must keep an eye on certain security cameras, they do not have any other video management duties. Yet this is often where users still install a separate PC and software. Since the beginning of the year, Dallmeier single sensor cameras are fully integrated with the EIZO IP decoding solutions, helping customers realise completely "client-free" video surveillance solutions.

Less hardware and software
In times past, the transmission of video surveillance images from IP cameras to surveillance monitors was highly labour-intensive. Before the monitor, a PC with corresponding software and peripherals had to be running so that it could output the image signals from the IP camera – this in turn involved additional software licences and more system maintenance and hardware resources. Now, Dallmeier camera users can implement the IP decoder monitor DuraVision FDF2711W-IP and the IP decoder box DuraVision DX0211-IP from EIZO for in use cases with no other video management requirements. The systems from EIZO support all the singles sensor cameras in the German manufacturer's portfolio.

In small environments, even replaces the VMS system
The EIZO systems are ideal for 24/7 operation in security and surveillance systems and are equipped with a high-performance decoder and a range of video stream management functions which are integrated directly with the firmware. With their assurance of high quality as asserted in the slogan "Made in Germany", Dallmeier single sensor cameras enjoy a reputation for distinctive image and playback quality even under difficult conditions. When used together, the solution consisting of Dallmeier cameras and the EIZO IP decoder monitor or IP decoder box can be implemented in many different sectors. These include for instance passenger processing at airports, local public transport, gatehouses, care homes, hospitals, and many other scenarios. In small environments, the solution can often replace the VMS system entirely, thereby saving still more costs and effort in the delivery of video of images for security personnel and other employees.

Further information: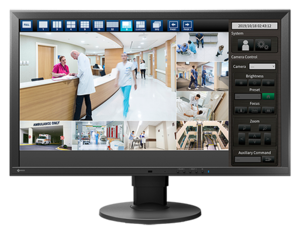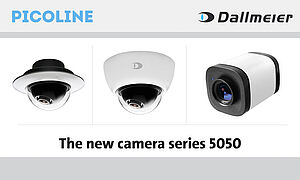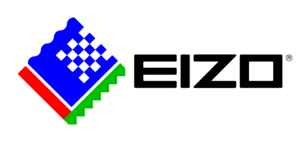 EIZO: Simply uncompromising quality
'EIZO' is Japanese for 'image' and is the name of one of the world's leading manufacturers of high-end monitor solutions. EIZO aims to produce the best possible monitors for each area of application. That is why EIZO monitors can be found wherever exceptional image quality is desired or is absolutely necessary. This includes: back offices, hospitals, flight safety centres, design and photo studios, ship bridges, architecture firms and stock exchanges.
In short: When you talk about EIZO, you are talking about uncompromising quality. And about products that achieve the highest levels of reliability, image quality and ergonomics.
Dallmeier: Turn images into assets.
With pioneering video technology from Germany.
In 1984 Dieter Dallmeier founded what is now Dallmeier electronic – not in the proverbial garage, but in a garden shed in Regensburg, Germany. Today, the company, which can justifiably call itself a hidden champion for video information technology "Made in Germany", has several hundred employees worldwide, more than 250 of them at the company headquarters in the centre of Regensburg alone.
Our customers: From commercial enterprises to World Cup stadiums
Dallmeier's camera, recording, software, and analysis solutions optimise security and processes for B2B end customers in a wide range of industries in over 60 countries. The focus is on users from the casino, smart city, airports, logistics, stadiums, and industrial sectors. But also, banks, critical infrastructure facilities as well as medium-sized companies from all sectors.
Low total cost of ownership "Made in Germany"
With pioneering innovations, Dallmeier has succeeded time and again in placing itself at the forefront of technology: From the world's first digital image storage system with motion analysis in 1992, the patented "multifocal sensor technology" Panomera® with its "Mountera®" mounting system, to the latest Domera® camera family, which allows up to 300 camera variants with only 18 components. These and many other innovations provide real, tangible customer benefits. And with a low Total Cost of Ownership (TCO) and a high Return on Investment (ROI) they can easily compete with systems produced and supplied from low-wage countries.

Cybersecurity, data protection and ethical responsibility through maximum vertical integration
With 100% "Made in Germany", we also guarantee our customers the highest standards in data protection, cybersecurity, and ethical responsibility. With high quality and short supply chains, we also ensure – almost incidentally – sustainability and environmental protection. From our prestigious headquarters in the centre of Regensburg, Dallmeier not only carries out its own research and development but also the complete manufacturing process – from component to product to solution.

www.dallmeier.com
www.panomera.com