Press Release 17 March 2021
Press Release 17 March 2021
Dallmeier cameras with EIZO IP decoder solutions save cost and effort
Video surveillance without workstation is sufficient for many tasks
Download Press Release and Illustrations here
Regensburg, 17 March 2021 – Personnel often only must keep an eye on certain security cameras, they do not have any other video management duties. Yet this is often where users still install a separate PC and software. Since the beginning of the year, Dallmeier single sensor cameras are fully integrated with the EIZO IP decoding solutions, helping customers realise completely "client-free" video surveillance solutions.

Less hardware and software
In times past, the transmission of video surveillance images from IP cameras to surveillance monitors was highly labour-intensive. Before the monitor, a PC with corresponding software and peripherals had to be running so that it could output the image signals from the IP camera – this in turn involved additional software licences and more system maintenance and hardware resources. Now, Dallmeier camera users can implement the IP decoder monitor DuraVision FDF2711W-IP and the IP decoder box DuraVision DX0211-IP from EIZO for in use cases with no other video management requirements. The systems from EIZO support all the singles sensor cameras in the German manufacturer's portfolio.

In small environments, even replaces the VMS system
The EIZO systems are ideal for 24/7 operation in security and surveillance systems and are equipped with a high-performance decoder and a range of video stream management functions which are integrated directly with the firmware. With their assurance of high quality as asserted in the slogan "Made in Germany", Dallmeier single sensor cameras enjoy a reputation for distinctive image and playback quality even under difficult conditions. When used together, the solution consisting of Dallmeier cameras and the EIZO IP decoder monitor or IP decoder box can be implemented in many different sectors. These include for instance passenger processing at airports, local public transport, gatehouses, care homes, hospitals, and many other scenarios. In small environments, the solution can often replace the VMS system entirely, thereby saving still more costs and effort in the delivery of video of images for security personnel and other employees.

Further information: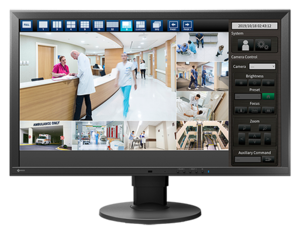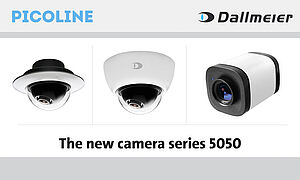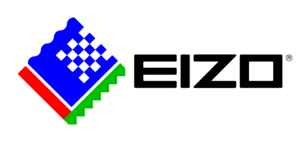 EIZO: Simply uncompromising quality
'EIZO' is Japanese for 'image' and is the name of one of the world's leading manufacturers of high-end monitor solutions. EIZO aims to produce the best possible monitors for each area of application. That is why EIZO monitors can be found wherever exceptional image quality is desired or is absolutely necessary. This includes: back offices, hospitals, flight safety centres, design and photo studios, ship bridges, architecture firms and stock exchanges.
In short: When you talk about EIZO, you are talking about uncompromising quality. And about products that achieve the highest levels of reliability, image quality and ergonomics.
Dallmeier is the only manufacturer of video security technology that develops and manufactures all components in Germany. This includes the entire product range, from cameras to picture storage and transmission to intelligent video analysis and even individually adjusted management software. Quality made by Dallmeier, made in Germany!
Dallmeier has at its disposal more than 35 years of experience in transmission, recording as well as picture processing technology and is a leading pioneer of CCTV/IP solutions worldwide. This profound knowledge is used in the development of intelligent software and high-quality recorder and camera technologies enabling Dallmeier to not only offer stand-alone systems, but complete network solutions up to large-scale projects with perfectly integrated component. Right from the beginning the company always focused on own innovative developments and highest quality and reliability.
Over the years, Dallmeier has repeatedly given fresh impetus to the market with new developments and extraordinary innovations. The world's first DVR for example, which introduced digital recording to the entire CCTV industry more than 25 years ago, came from Dallmeier. The introduction of the patented multifocal sensor system Panomera® has had a similarly ground-breaking effect, ushering in a new era for the industry. This unique camera technology is revolutionising the market and opening up completely new possibilities for securing assets, optimising business operations and ensuring public safety. This and the extensive experience in the CCTV and IP field have led to a top position in the international market for digital video surveillance systems.