Finding smart instead of tedious searching.
Only if surveillance managers can quickly find relevant sequences can they successfully contribute to the clarification of criminal offences, trace processes or carry out efficient claims management.
With the Dallmeier SmartFinder "comfort search", operators and security managers have a set of functions at their disposal that make searching within video sequences child's play.
SmartFinder is a core function of the new SeMSy® Compact, the video management system for small to medium-sized organisations. In addition to SmartFinder, SeMSy® Compact offers a whole range of other innovative functions – for the "fun factor" in video management.
All Benefits at a glance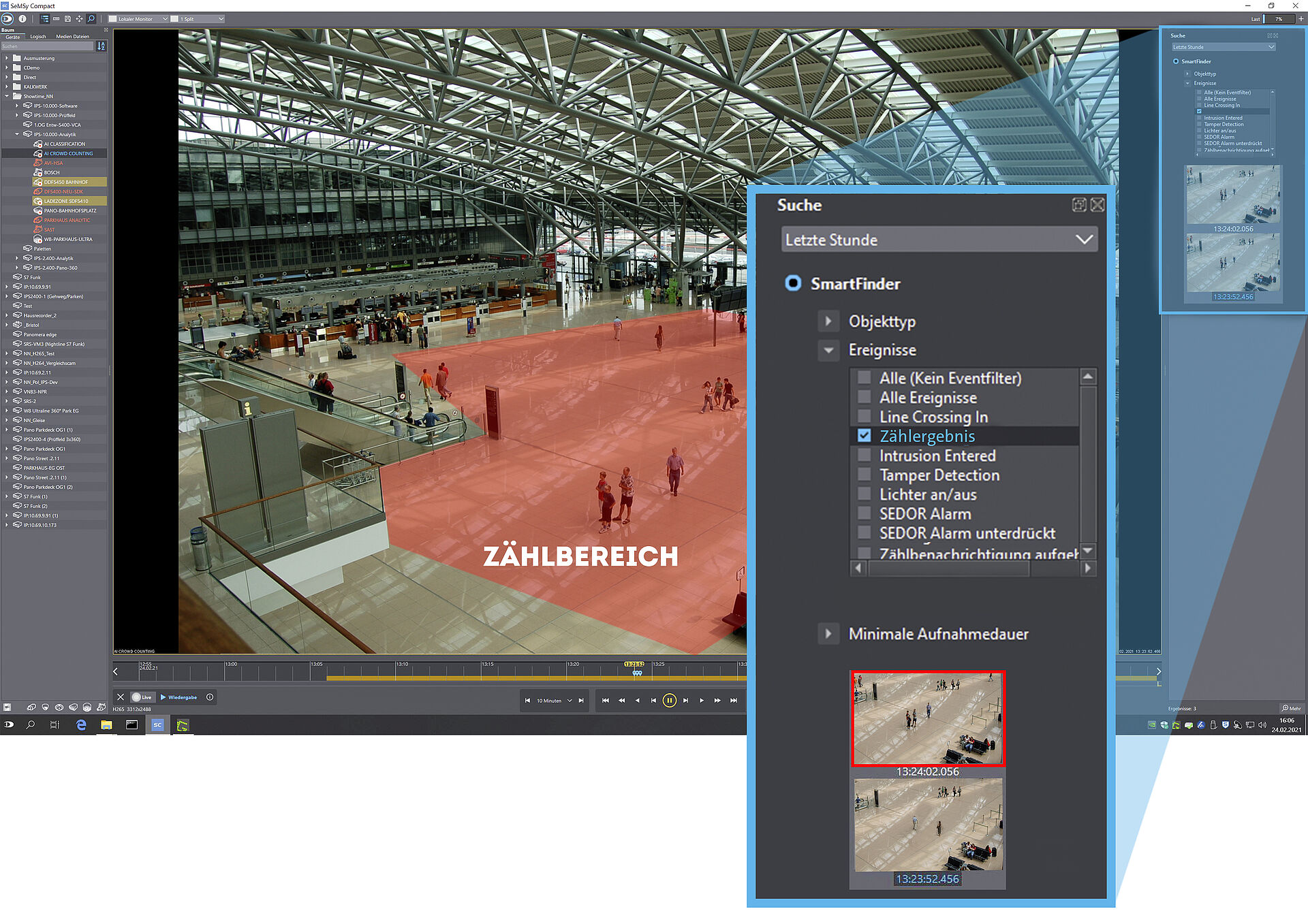 Healthy resting pulse? Check.
Time-saving "comfort search" for counting values, events and objects
Preview images and timeline markers
Include any data source: from classic VCA and AI analysis in the camera to dedicated AI servers
Advantages for everyone
System operator
Find relevant video sequences quickly and efficiently
Intuitive orientation in video sequences thanks to preview images
"Fun factor" during operation
Security officers
Significantly increased efficiency of system operators
Higher objective security due to shorter reaction times
Prompt, optimised incident management: Efficient finding instead of tedious searching
Network administrators
Low network and memory requirements due to targeted transmission of only relevant sequences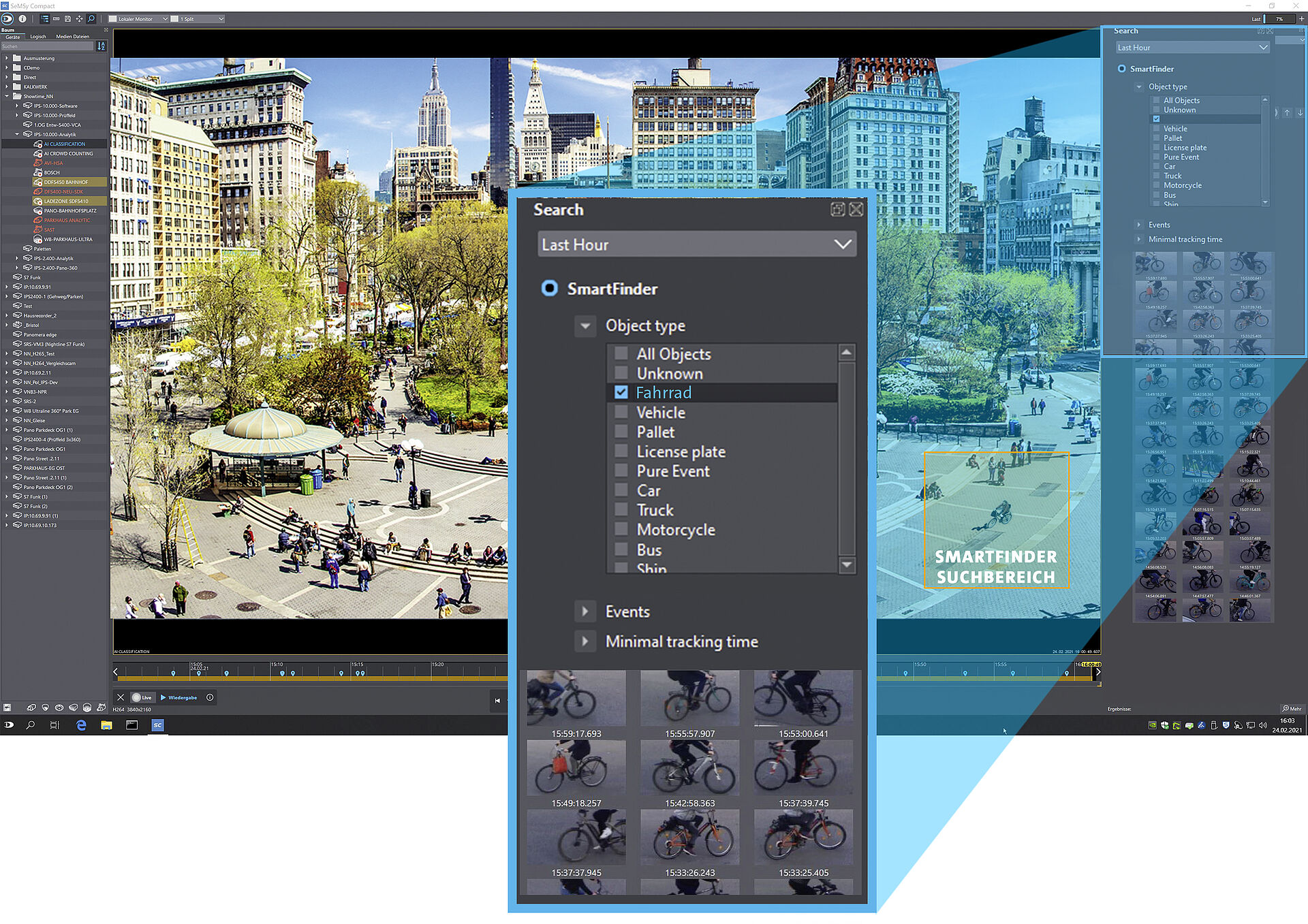 The comfort search
Comfort search with SmartFinder.
SmartFinder displays search results with thumbnails and allows filtering based on available analysis criteria such as AI object groups and count results.
Further Information
Industry-specific solutions
Find more solutions for your business: