A quality seal with value(s)?
"Made in Germany - a label without value. The idea of understanding an indication of origin as proof of quality, as a more or less seal of quality, is almost adventurously outdated."

Süddeutsche Zeitung, 2013
In fact, the public perception of the "Made in Germany" quality seal, and more broadly of the "Made in Europe" quality seal, was no longer present, or of secondary importance, in the last ten years due to a wide variety of factors, such as globalisation with worldwide supply and manufacturing processes. It was not until the start of the Corona pandemic in 2020 and the Russian war against Ukraine that the "Made in Europe" quality label experienced a renaissance and increased attention among public.
"Globalisation that favours individuals" means "compromising human rights"
No economic actor, neither companies nor the state, can exclude themselves from being equal participants and beneficiaries of globalisation and its real, or even superficial, advantages.
To put it in religious terms:
"Let he who is without sin among you cast the first stone!"

John 8, 7
In recent years, almost every market participant has been driven by the demand for "faster, further, cheaper". Sustainability, ethics, social values and responsibility, ecology as well as security regarding data protection, data security and supply chains played an increasingly subordinate role – with serious consequences.
Particularly in the field of sport, this can be demonstrated in an almost exemplary manner. Just think of the fact that by awarding major sporting events to authoritarian regimes, as it was the case, for example, with the 2022 Winter Olympics, demonstrably documented human rights violations are knowingly ignored just for the benefit of individuals. The situation is similar in the field of football. Keyword "sheikh clubs".
Critical Infrastructure as "bargaining chip" in the world.
The terrible geopolitical escalation in February 2022 due to the Russian war of aggression also openly demonstrates to the global community that nations and their economic systems are of increasing geostrategic, geopolitical and security importance in addition to their actual functional-technical tasks. Especially relevant are their critical infrastructures
These include above all:
Energy supply
Information Technology and Telecommunications
Transport and Traffic
Government and Administration
The situation of war shows that peace and the Rule of Law are no longer a self-evident framework for industry and its critical infrastructures. Rather, the technical and geopolitical integrity of critical infrastructure acts as a precondition or "bargaining chip" in the world.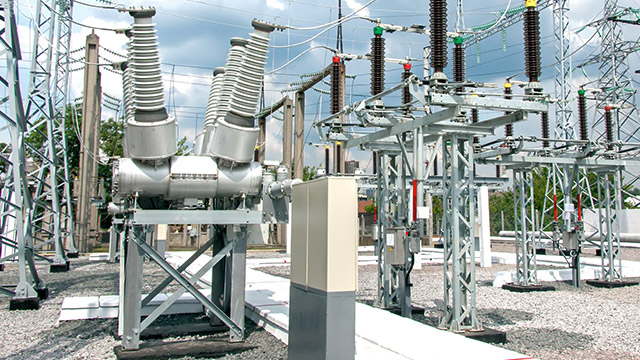 Is it all just greenwashing?
The pandemic and the war in Ukraine have brought the real problems, bottlenecks, dependencies and ethical-societal distortions to light. As a result, many argue almost reflexively contrary to their original sense of entitlement. Almost inflationary, "bullshitbingo" and "greenwashing-like", they long for new, true quality and value indicators are becoming increasingly important such as
For good reason, if you ask me! In my view, these arguments and principles are aiming in exactly the right direction. And yes, we as Dallmeier Group have been advocating these already BEFORE the pandemic.
"Made in Europe" - A quality label with value(s)
"Made in Europe / Made in Germany" has always been a "label and seal of quality with worth and values". Due to the current world political developments, now rightly more than ever, as it is shown by the example of its aspect "security".
On the example of security: The value of the "Made in Europe / Made in Germany" quality label
Security is a fundamental need of every human being (Maslow's Hierarchy of Needs, 1943).
Security and resilience has many levels:

Security in relation to business partners: Who am I dealing with?
Security in terms of trustworthiness, credibility and ability to deliver
Security of innovations and technology ("safe" from unwanted access by third parties)
Security in terms of ethics and compliance with human rights
Security regarding data protection and data security regulations
Security with respect to law and compliance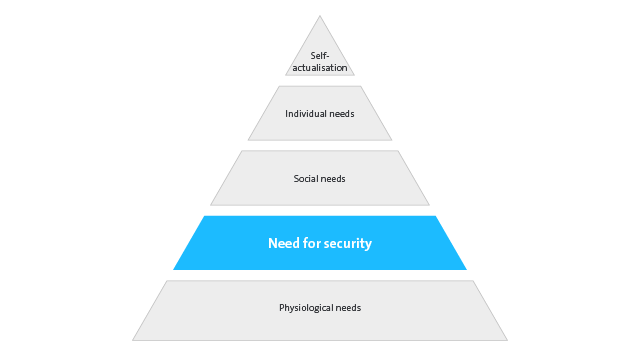 Conclusion
Of course, it is up to everyone to judge the value of the "Made in Europe / Made in Germany" quality label based on their personal preferences, whether they are monetary, immaterial or social. I am curious to see whether and how the perception and appreciation in both the B2C and B2B sectors will change again once "all the dark geopolitical clouds" have cleared away. I would hope that the currently high frequent call for the restoration of "Europe's digital, economic and security sovereignty" is not just a short-living lip service.
Further information:
Experience "Made in Europe" first hand:
Feel free to join in our discussion on LinkedIn
Do you have any questions? Or would you like to share your thoughts on this subject with us?
We welcome you to post your comments and remarks!